Event Date
Jun 11th (Sat)  - Jun 12th (Sun), 2022
Participating Bicycle Category
Japan Bike Technique is the tournament where you can compete for handmade bicycle manufacturing skills.
Participating bicycles are required to have a frame specially made for this tournament.
JBT2022 has two categories.
Normal bicycle: A bicycle that runs only by human power.
e-Bike: It will be a bicycle an electric assist mechanism.
| | | |
| --- | --- | --- |
| Judgment | Case | Detail |
| OK | N1 | An individual / shop orders a frame from a builder and participates in assembly. |
| OK | N2 | The manufacturer creates the frame by himself and participates as an assembly manufacturer. |
| OK | N3 | The builder creates and assembles the frame by himself. |
| OK | N4 | Amateur individuals create and assemble frames by themselves. |
| NG | N5 | Individuals / shops purchase ready-made frames and participate in assembly → Not accepted |
Example of normal bicycle (OK : Participation possible, NG : Participation not possible)
| | | |
| --- | --- | --- |
| Judgment | Case | Detail |
| OK | E1 | Manufacturer (Maker) build the e-bike frame by itself and assembles. |
| OK | E2 | Professional Builder build the e-bike frame by itself and assembles. |
| OK | E3 | Amateur Builder builds the E-Bike frame by himself and assembles |
| NG | E4 | Amateur or Builder buys a manufacturer's e-Bike, modifies it, and participates → Not accepted |
Example of e-Bike (OK : Participation possible, NG : Participation not possible)
Team rules
Participation of JBT2022 will be on a team basis.
Each team is required to enter with one bicycle using the frame made for this tournament.
Team Composition

Number of members: Any number of people is allowed.
Roles: Please register the following roles when you enter.

Representative, manager, producer (company), rider
Roles can be combined.

The team manager will be in charge of application for participation and contact point.

Team type: For identification by visitors. It does not affect the scoring etc.

Builder: Bicycle frame builder (individual / group that receives orders, manufactures and sells)
Manufacturer: A company that manufactures and sells finished vehicles
Shop: Bicycle shop, etc. (Frame production is outsourced. If you make your own, it is considered as a builder.)
Individual: Teams other than the above (non-profit)

Remarks

It is possible for one company to enter multiple teams.
However, please set the team manager for each team
(It is not possible to serve concurrently between teams).
Oversea entry is allowed. However as all information and announcements will be in Japanese, the team manager need to have a good understanding of Japanese.
It is also possible for the mass production maker itself to form a team and participate.
Bicycle Regulations
There are no material restrictions on frame parts as long as they meet the required specifications specified separately.
The frame format or wheel size is free.
JBT2022 requires the headlights and taillights to be turned on even during the daytime.
Ride
We will set a circuit route starting and ending in Takayama Village, Nagano Prefecture (total distance is planned to be about 80km, and altitude difference is planned to be about 2,300m).
On the way, the route will be a gravel road and have some dead end section.
The route will be published the day before the Ride, and the route information will be distributed to each team manager by e-mail attachment of GPX format data before the Ride.
Rider qualification
Riders shall be selected by each team. Professionals and registered players are also accepted.
Riders must be diagnosed by a doctor at least one week before riding and submit a medical certificate stating the results.
Also need to submit a non-responsible pledge to the Japan Bike Technique Executive Committee in the event of an accident.
Repair
Regarding bicycle repair, it is essential for the rider to deal with any troubles while riding.
External support is prohibited regardless of the person concerned.
Referee
The referee will make a decision on point award based on the submitted specifications and bicycle inspection.
The referee list will be appointed by the tournament and will be published after the request.
Entry Fee
Normal bicycle: \30,000.-
e-Bike : \50,000.-
For student participation, the participation fee is \15,000.- (including e-Bike).

(Please attach a copy of the student ID card of the team representative when applying for participation)
Participation Application Rules
Application acceptance period: Mar 1, 2022 to Apr. 30, 2022.
How to accept applications: Accepting by e-mail
Please fill in the required information on the application form and send it by e-mail attachment.
After receiving the application, we will post the team name and aspirations on the JBT2022 website.
Download the application form (click the icon on the right)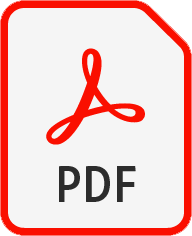 Participation Qualification Examination
After accepting the application for participation, the contents of the application form will be examined.
The result of the examination will be notified to the team manager.
(Depending on the content of the application, participation may be refused).
If the specifications are not submitted as of May 15, 2022, the application for participation will be deemed to have been cancelled.
Participating bicycles must meet the regulations. If you have any questions, please contact the secretariat in advance.
Participation Fee Payment
We will inform team manager of the participation application & acceptance around June 2022.
We are planning to use bank transfer (wiring fee needs to be borne the applicant).
Contact / Inquiries
Please contact the Japan Bike Technique Executive Committee by email.
Secretariat

inquiries@japanbiketechnique.org
Sponsers